Q
What attractions and areas of Fukushima are popular with international visitors?
A
Fukushima has many popular areas and attractions, and the prefecture's main draws include its rich history, natural beauty, soothing hot springs, and delicious foods.
Fukushima has vast natural landscapes, a rich history, restorative hot springs, and many delicious foods.
The Aizu region is popular with visitors and has many attractions. These include Ouchi-juku, a former post town with a historic Edo-period (1603–1867) atmosphere, and Tsuruga Castle. A scenic railway line, the Tadami Line, runs through the region, and the train ride has been called the most romantic in the world. Other highlights include the polychromatic Goshiki-numa ponds and Kitakata ramen, one of the top three ramen types in Japan.
The Nakadori central area and the Hamadori coastal area are also popular destinations for visitors. In the Nakadori region, visitors can explore Abukuma Cave, reputed to be one of the most beautiful limestone caverns in Japan, and drive along the Bandai-Azuma Skyline which runs through the grounds of a national park. The region also has many delicious fresh fruits and an ancient weeping cherry tree more than 1,000 years old that blooms beautifully in spring. The Hamadori area has relaxing hot-spring resorts like Iwaki Yumoto and a famous festival, the Soma Nomaoi Festival, the highlight of which is a horse race with some 400 riders dressed in samurai attire.
Each of the three areas is diverse and has its own unique charms, from cultural experiences and natural beauty to outdoor activities and regional dining.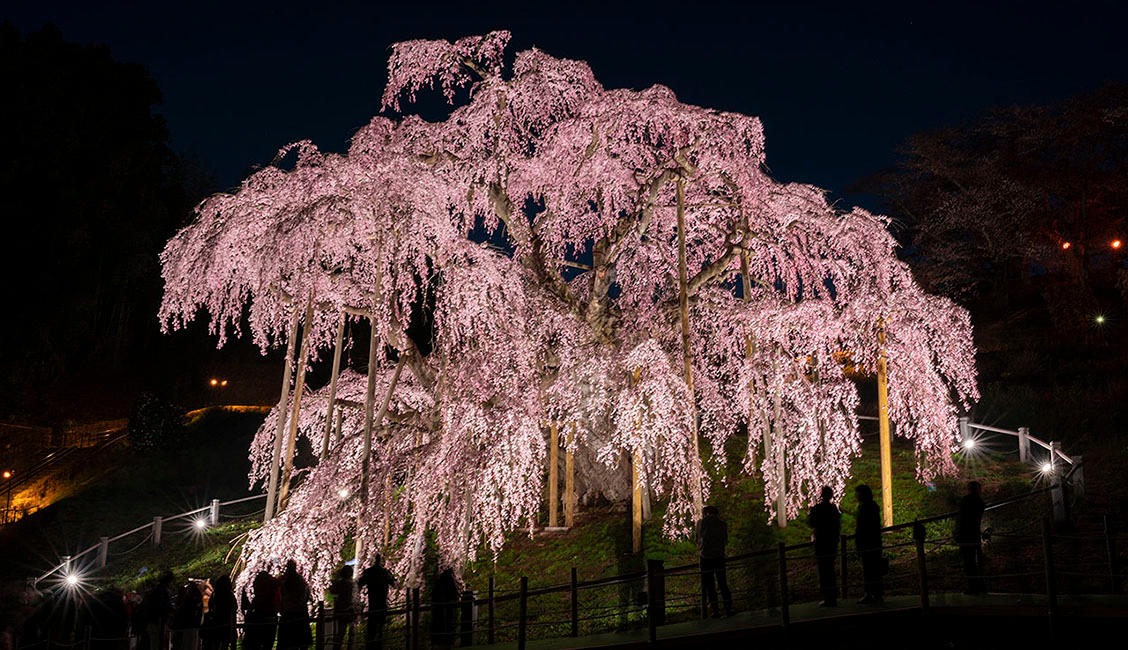 Spring: Miharu Takizakura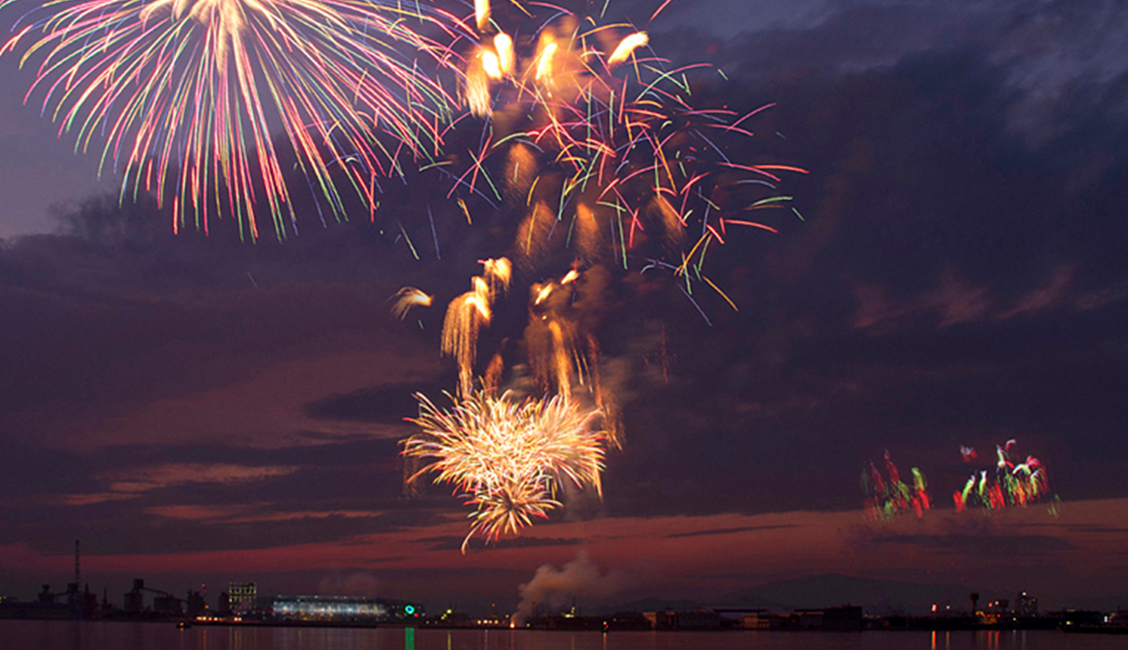 Summer: Iwaki Fireworks Festival